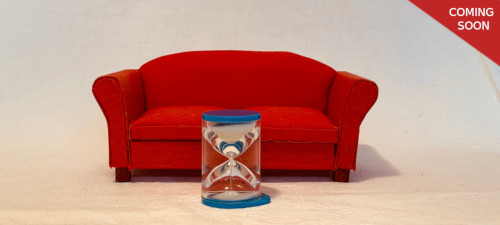 20 ways to use your time & energy more effectively

Being constantly busy with different tasks, roles and responsibilities can mean living with a hurry mentality. This is not only frustrating and exhausting, it's ultimately unsatisfying. If you want to better manage your workload, be more in control of your time and use your energy where it's most effective, these 20 strategies can help.

And you don't have to do more. It's about doing things smarter; sorting what's important and what isn't, knowing your 'best' times and using them to your advantage; it's about understanding why you procrastinate, rather than beating yourself up because you do.

By understanding a little psychology and insights from neuroscience, we can better work with our brain's natural design and function, rather than against it—which is what we do when we try to multi-task, or push on working late, even though our effectiveness has dropped below the radar.

Research shows our brains cannot manage multiple tasks effectively. We are designed to attend to one thing at a time, and the more we toggle back and forth between tasks, the more scattered our attention. This reduces our effectiveness and increases stress.

When our attention is dispersed, we're less effective, and that leads to stress. When we're stressed we lose executive function, so our brains don't work so effectively – and that's really stressful!  It becomes a perpetuating cycle – and one we can get so used to; it feels 'normal'.

Understanding the basics of how our brains are designed to think, process and learn means we can use tools that support the way our brains work. This is what these 20 strategies are designed to do.
"Continuous effort - not strength or intelligence –
is the key to unlocking our potential."

Winston Churchill

This course will give you a range of tools, strategies and techniques to help you use your precious time more effectively. Having this information is the first half of a process. The second bit is up to you - take action. Research shows that when we take action right away, success is substantially increased. 
"Act as if what you do makes a difference. It does."

William James