Are you doing OK, but could be doing a lot better?
Do you talk to each other less than you used to?
Are you a little bored with same same?
Have you got a bit lazy?
Do you long for your partner to initiate something?
Do you want to spark your connection, and renew your curiosity?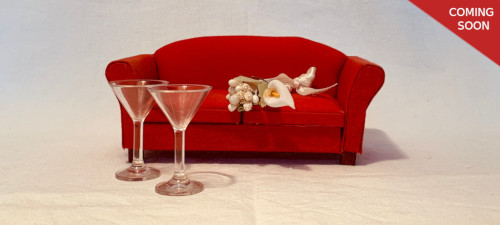 These are good reasons to do Lilliana's online course Couples Revive.  Spending several hours together, working on a mutual project, giving attention to each other and your connection, will already have positive effects. 

The purpose of couples counselling is to increase your understanding about yourself, your partner and the patterns of interaction between you. Experiencing your couple dynamic from a fresh perspective and growing your understanding, while applying new knowledge can change ineffective cycles and allow you to create a closer connection. 

And soon you can do this from home.  Lilliana created Couples Revive by drawing on many years' experience working with couples, and has adapted her in-person Couples' workshop, a lively and practical experience designed for partners to deepen their connection, expand their communication and find more pleasure. 
"A successful marriage requires falling in love many times, always with the same person"

Mignon McLaughlin
Couples Revive
Enliven your relationship in this online course in 6 sessions.
Giving positive attention to your most important relationship is fun and rewarding.
Revive your curiosity in each other
Express desires and needs in healthy ways
Recognise patterns of avoidance
Glimpse how childhood impacts the relationship
Learn to fight fair and recover well
Discover better ways of communicating and attuning
Love is a pretty simple equation; if most of our key emotional needs are met we'll feel pretty good about our partner and our relationship.  And if our needs are in deficit, we'll very quickly feel dissatisfied.   

Attending to each other, showing interest and affection, responding to needs and desires, finding pleasure in giving and sharing is all familiar early on in loving relationships, and are keys to maintaining satisfaction long term. Plus there are other skills required, like managing your own emotions, and being effective at resolving arguments and repairing conflict. Each programme contains explanations and teaching and an exercise or process for you to do together at home.
"There are things that happen in the dark between two people that make everything that happens in the light seem all right"

Erica Jong
Please note this is not suitable for couples in high conflict, suffering trauma or in high distress should seek individual professional help.